Posted on March 29, 2013 by John Simpson in Classic British Films.

IMDB Review John (opsbooks) For anyone who likes classic Brit sitcoms of the 'As Time Goes By' type, this movie will leave you with lots of laughs and a feeling of bonhomie. The larger than life James Robertson Justice, better known to fans of the 'Doctor' series of Richard Gordon book-derived movies, is always worth […]

Continue Reading... No Comments.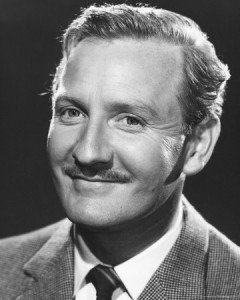 Posted on June 18, 2011 by John Simpson in British Comedy, OTR.

The Navy Lark was a BBC radio comedy written by Laurie Wyman and George Evans about the crew of The Royal Navy ship HMS Troutbridge and their mis-adventures. The show was first aired on The Light Programme in 1959 and ran for thirteen series until 1976 making it the second longest running radio programme the […]

Continue Reading... 2 Comments.