Posted on January 1, 2014 by John Simpson in British Comedy, OTR.

During WW2, there was a radio show for the Services called "Merry Go Round which comprised of three separate series: one for the Army, one for the Navy, and one for the Royal Air Force. These rotated, so that each was heard once every three weeks. The Army show was "Studio Stand Easy", starring comedian […]

Continue Reading... 4 Comments.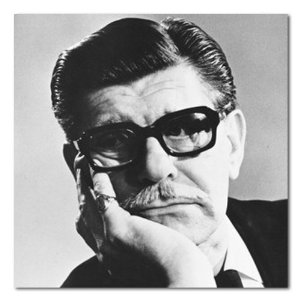 Posted on December 26, 2010 by John Simpson in British Comedy.

The Men from the Ministry was a British radio comedy series broadcast by the BBC between 1962 and 1977, starring Wilfrid Hyde-White, Richard Murdoch and, from 1966, when he replaced Hyde-White, Deryck Guyler. Written and produced by Edward Taylor with contributions from John Graham, and with some early episodes written by Johnnie Mortimer and Brian […]

Continue Reading... 3 Comments.